The Wipers & Greg Sage Discography
Beauregarde (Self titled) LP
Released in 1971
First released recording Greg Sage played on.
Pro wrestler Beauregarde heard him play
and insisted he perform on his album.
Beauregarde was the 1st wrestler to release
a full length rock album.
This album has a real bluesy feel and tone.
Featuring pre-Wipers Greg Sage on Guitar
and Dave Koupal on Bass
Better Off Dead [7″ 45 RPM]
(original sleeve)
Recorded in 1979
Better Off Dead
Up In Flames
Does It Hurt
This was the first release by
the Wipers on their label
TRAP
Wipers(Is This Real?)
1st full length LP
Recorded 1979
Return Of The Rat
Potential Suicide
Mystery
Don't Know What I Am
Up Front
Window Shop For Love
Let's Go Away
Wait A Minute
Is This Real?
Image Of Man
Tragedy
D7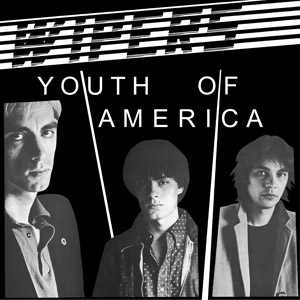 Wipers (Youth Of America)
Recorded in 1980
Taking Too Long
When It's Over
Can This Be
No Fair
Pushing The Extreme
Yoa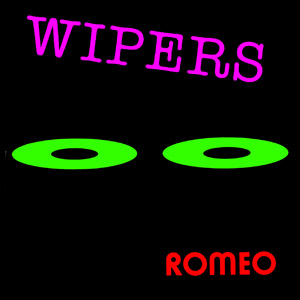 Romeo / No Solution [45 RPM]
Recorded in 1980
Recorded during the sessions
for "Youth of America".
released on their TRAP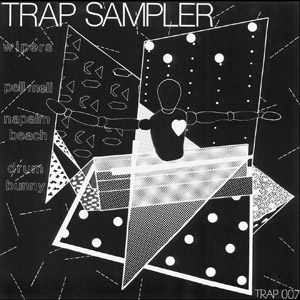 Trap Sampler
Recorded in 1981
A limited edition 12″ LP
Sampling of some artists
on Trap Records.
Recorded in Portland Oregon.
WIPERS
My Vengeance
The Story
NAPALM BEACH
My TV
The Angels Ride
Why Do Parties Have To End
PELL MELL
Catwalk
Red Rhythm
DRUM BUNNY
Dream Of Peace
Rhapsody In Purple
Wipers (Over The Edge)
Recorded 1984
Over The Edge
Now Is The Time
Doom Town
What Is
So Young
No One Wants A Alien
Messenger
The Lonely One
Romeo
No Generation Gap
This Time
Wipers Live
Recorded in 1984
Pushing The Extreme
Messenger
Moon Rider
Doom Town
Think About It
Potential Suicide
D-7
Now Is The Time
Tell Me
Window Shop For Love
Youth Of America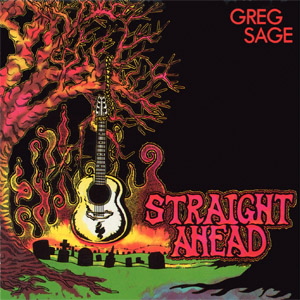 Greg Sage (Straight Ahead)
Recorded 1985
Straight Ahead
Soul's Tongue
Blue Cowboy
Your Empathy
The Illusion Fades
Seems So Clear
On The Run
Astro Cloud
Lost In Space
Let It Go
World Without Fear
Keep On Keepin' On
Wipers (Land Of The Lost)
Recorded 1986
Just A Dream Away
Way Of Love
Let Me Know
Fair Weather Friends
Land Of The Lost
Nothing Left To Lose
The Search
Different Ways
Just Say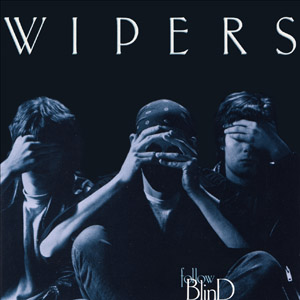 Wipers (Follow Blind)
Recorded 1987
Follow Blind
Someplace Else
Any Time You Find
The Chill Remains
Let It Slide
Against The Wall
No Doubt About It
Don't Belong To You
Losers Town
Coming Down
Next Time
Wipers (The Circle)
Recorded 1988
I Want A Way
Time Marches On
All The Same
True Believer
Good Thing
Make Or Break
The Circle
Goodbye Again
Be There
Blue & Red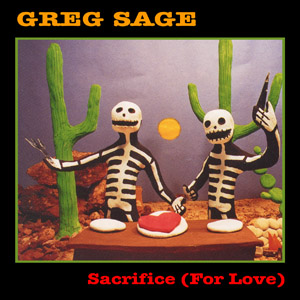 Greg Sage (Sacrifice For Love)
Recorded 1991
Stay By Me
Sacrifice
Know By Now
Forever
The Same Game
No Turning Back
Ready Or Not
For Your Love
This Planet Earth
Dreams
Wipers (Best Of)
Released 1991
Nothing Left To Lose
Way Of Love
Some Place Else
The Chill Remains
Soul's Tongue
Blue Cowboy
Taking Too Long
The Circle
Romeo
Messenger
Better Off Dead
No Solution
My Vengeance
Wipers (Silver Sail)
Recorded 1996
Y I Came
Back To The Basics
Warning
Mars
Prisoner
Standing There
Sign Of The Times
Line
On A Roll
Never Win
Silver Sail
Wipers (The Herd)
Recorded 1997
Psychic Vampire
No Place Safe
Last Chance
Wind The Clock Slowly
The Herd
Stormy
Green Light Legion
Sinking As A Stone
Sunrise
Defiant
Resist
Insane
Wipers (Insane / Resist) [7″ 45 RPM]
Recorded in 1997
From the LP (The Herd)
Wipers (Power In One)
Recorded 1998
Wipers Box Set CD
Released 2001
IS THIS REAL?
YOUTH OF AMERICA
OVER THE EDGE
The first 3 classic LP's re-mastered
from the original master tapes.
This 3 disc Set contains 51
songs and 23 bonus tracks
Wipers (Out Takes) Vinyl
Released 2013
The LP features some of the Bonus tracks
that were only available in the Wipers CD
Boxset.
Let's Go Away – Mystery – Is this Real?
Tragedy – Misfit – Rebel with a Cause
Born with a Curse – Mistaken Identity
No Solution – Scared Stiff – YOA
Pushing the Extreme – Romeo